Clearing your garden
Garden Clearance
It's only fitting that your garden is kept tidy and well maintained so you can relax and enjoy the summer sun – whether it be entertaining guests or simply reading a book.
Our garden clearance team are professional, reliable, and friendly and are on hand to remove the excess rubbish from your garden.
What is a garden clearance?
Garden clearance is when all of the rubbish and surplus goods in your garden are removed in order to clear space or generally tidy up your outside area.
There are many reasons you may want to have a garden clearance such as building work that has just taken place on your garden, broken garden furniture, having a new garden shed, or simply removing the waste to keep your garden tidy.
Typical items removed during a garden clearance
Garden waste – such as old pots, shrubs, leaves, soil
Tree branches – removal of dead wood or tree stumps
Appliances – Old appliances that have no room in your home anymore
Garden furniture – Garden furniture that is going to be replaced or broken
Builders waste – waste from builders who may have been doing work in your home or garden.
Garden building –  i.e. an old garden shed or greenhouse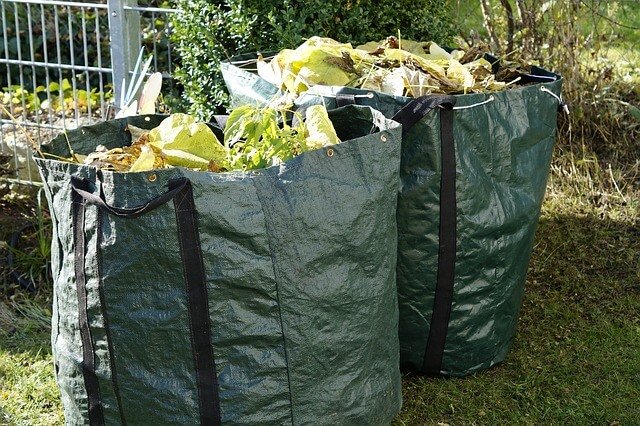 What is involved in a garden clearance?
Garden clearance can range from a waste removal team simply removing the rubbish in your garden to a full garden clear out by our team.
The garden clearance team at Climbing Wild is experienced and trained to handle heavy items, work at heights, remove waste, and everything in between. This means that we can carry out activities such as leaf blowing and clearing, gutter clearing, waste removal, rubbish removal, shrub and plant removal, and much more.
How much does garden clearance cost?
There are many factors that can determine the cost of a garden clearance and there are also small things you can do to bring the price down.
The price of a garden clearance can be broken down by the following:
the type of waste you need removing
how large the rubbish pile is
the time it takes to remove the waste
if any of the refuse needs sorting
if a shed or greenhouse needs deconstructing
Things you can do to reduce the cost
You can reduce the cost of a garden clearance by making the rubbish/waste that you need to remove accessible to our waste removal team. If you are able to dismantle any structures and move these to a suitable location, this will save the overall time taken by our waste removal professionals.